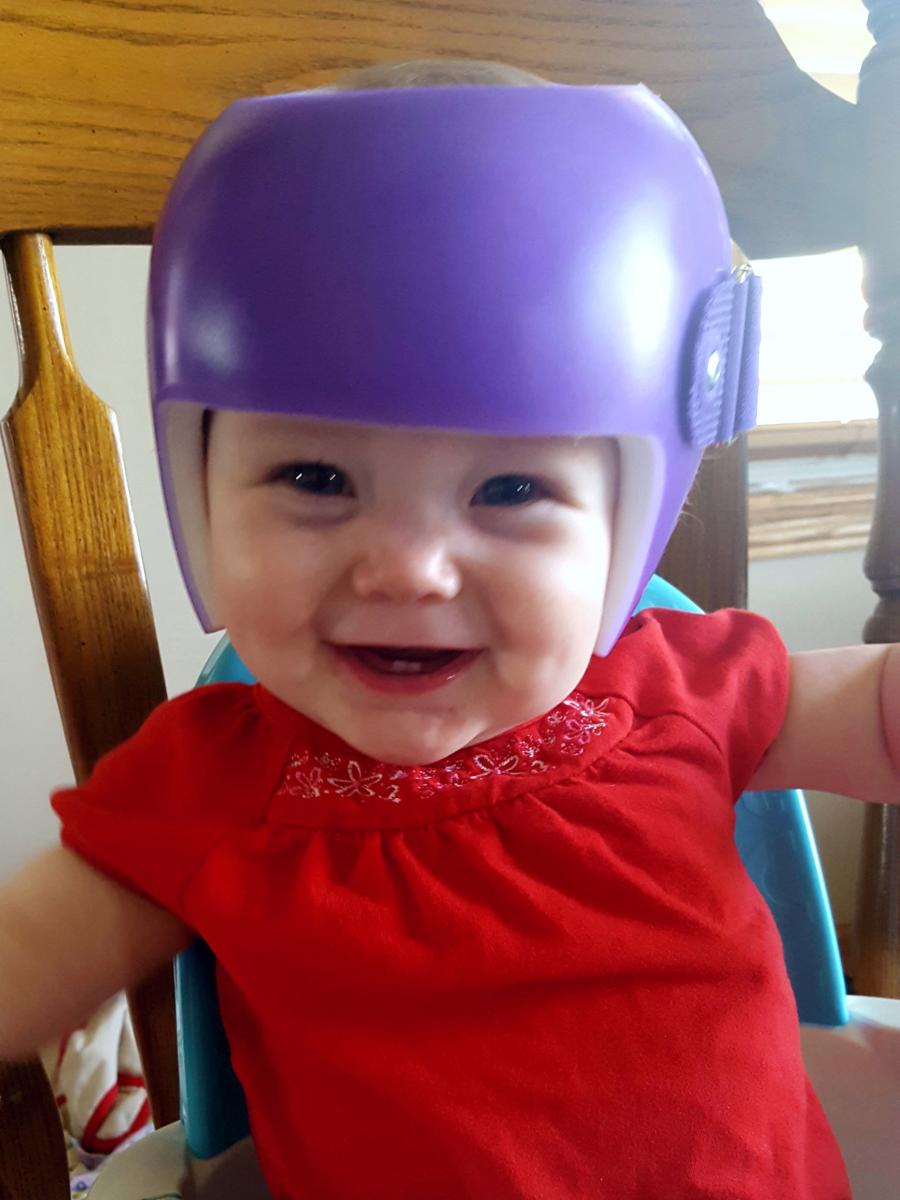 Caroline is a 10-month-old from Reading who developed plagiocephaly – a condition characterized by a distortion of the back or side of an infant's head. Plagiocephaly can be treated through the use of a cranial molding helmet, which helps to reshape the user's skull.
Caroline's mom, Kendra, came to Cerebral Palsy Research Foundation for financial assistance toward the purchase of a helmet. Insurance rarely covers even a portion of these types of reshaping helmets, and costs are typically in the $2,000-$2,500 range – difficult for most families to comfortably afford.
CPRF collaborates with other agencies throughout the state to create funding packages for assistive technology and medical equipment such as these helmets in order to alleviate the financial impact these necessary devices can have on individuals and their families, and the organization was able to help Caroline's family with this expensive purchase.
This year, United Way of the Flint Hills awarded $15,000 to CPRF to help residents in our community get the medical equipment they need.